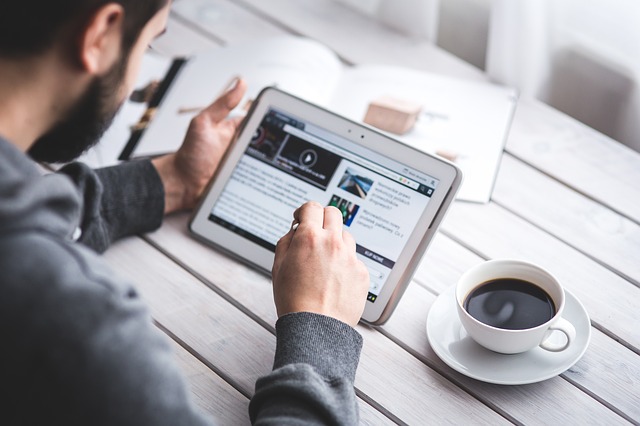 With Wi-Fi access to the Internet expected by users everywhere, wireless networks are now one of the most popular and important ways for enterprises to connect with their customers. Compared with other approaches towards establishing a contact and then building a relationship, Wi-Fi also has the huge advantage of being actively sought out by users, because it allows them to access the internet without eating their mobile data plans. By providing guest Wi-Fi access and adding their own content insertion, businesses of almost any kind can start reaping several benefits.
Customer and User Engagement
The guest Wi-Fi connectivity that a store, restaurant, air terminal, or any other business offers its customers provides a favorable context for further engagement. Typically, users are within range of the guest Wi-Fi network because they want to shop in the store, eat in the restaurant, take a flight from air terminal, and so on. Content that is relevant and of interest in that situation is likely to be well-received as part of a Wi-Fi connection, and enhance customer engagement with the business concerned.
Customer reaction and response to content inserted into guest Wi-Fi connections (information, advertisements, coupons, feedback forms, etc.) help businesses better understand their captive audience. Content insertion allows simple, straightforward A/B testing to continually improve and better target content for customers. Feedback forms, especially useful for hospitality venues like restaurants and hotels, offer a dual benefit: customers can fill them in as they consume the products and services on offer (one of the best moments to get feedback) and businesses can respond immediately to customer comments and requests (one of the best moments to react to feedback).
Content Insertion Done Responsibly
Naturally, there are conditions for responsible use of Wi-Fi content insertion. Secure (HTTPS) websites like banking or payment gateway sites should never be intercepted and inserted with content, the terms and conditions about content insertion on HTTP websites should also be clearly indicated for prior approval by users, and users must always have the choice to opt out of the advertising/content targeting.
Leading guest Wi-Fi platform provider RaGaPa Inc. provides content insertion as part of its CaptiveXS solution. Deep analytics on Wi-Fi user traffic through the CaptiveXS Dashboard can help a business assess the success of its marketing efforts. Tracking information is always anonymous using industry-standard cookies. The anonymous user data collected is held in a highly secure cloud database, while the content insertion component always stays within the infrastructure of the business offering the solution.
Business Branding
The right kind of content insertion offers far more branding opportunity than just a login splash page with a company logo. While ensuring that inserted content always strikes the right balance between discretion and visibility, business branding using RaGaPa content insertion technology can be continuously applied throughout the duration of a guest Wi-Fi connection. Branding campaigns can be displayed on demand or at pre-defined intervals throughout a users' browsing session and on every webpage (HTTP) the user visits.
Monetizing with Content
Generating a return from a guest Wi-Fi service is important for offsetting the cost of providing the service but has proven challenging in the past. In general, consumers are too savvy now to be persuaded to pay for their Wi-Fi connections. Businesses realize that insisting on a connection fee may be shooting themselves in the foot, driving away customers and potential revenue, instead of attracting them. Instead, monetization comes from other sources. First, there is the increase in revenue and profits available to businesses that leverage guest Wi-Fi to tempt customers with special in-house offers and products that might otherwise have remained unknown. Second, a business can sell prime advertising space to partners and other enterprises whose offerings fit with and extend the offering of the business. Hotels partnering with local car hire companies are one example.
Mobile App Marketing Efficiency
Rather than spend time and money on campaigns to promote their mobile apps for customers via the app stores of Apple, Google, and the like, the In-browser App technology of RaGaPa allows enterprises to bring their app directly to the people most likely to want it. In addition, Wi-Fi users can have an app experience without having to download the traditional mobile app. The app then disappears after the customer or user leaves the guest Wi-Fi network, leaving mobile devices less cluttered for a better customer experience, and allowing enterprises to benefit from an improved adoption (app onboarding) rate.
Conclusion
Like IT in general, benefits from Wi-Fi network content insertion depend on the way it is used. Businesses with clear goals of customer engagement, targeting, branding, and monetization will get more out of content insertion, and a superior technology, that of RaGaPa, will then help them maximize the benefits. With the success of wireless communications and the reflex of users to connect wherever they can, no enterprise or organization should ignore the business potential of content insertion in a guest Wi-Fi network.
c