Flying passengers to their destination is a task that requires great sincerity and responsibility. Besides flying passengers, keeping them happy is crucial. In-flight entertainment systems and good cabin crew service are more than enough for most. However, an area that is lacking for most is in-flight WiFi. Let's look at a scenario where guest WiFi is offered in-flight.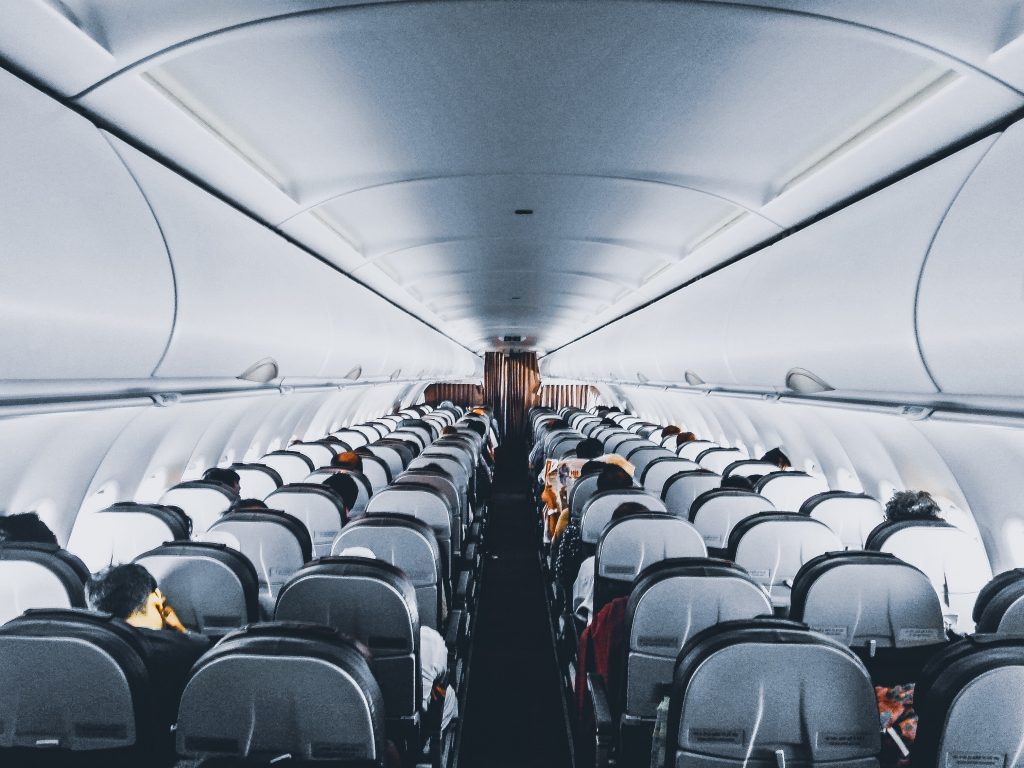 Here are 5 ways to make your flyers smile while in-flight:
In-Flight WiFi Service Combined with Personal History
On a flight, guest WiFi is a boon for the passengers, as they do not need to cut off their communication with the outside world. Flyers can access their favorite streaming service and watch their favorite shows. In the case of excess WiFi data consumption, they can revert to the offline gallery of videos and movies that the airline provides. Customers also have the option of buying high-speed internet access once their complimentary data quota is exhausted.  
Personalized Messages for Customers
Aboard the flight, customers may not want to communicate too much with the cabin crew. Aircraft cabins tend to be quiet spaces and passenger may not want to draw unnecessary attention to themselves when they ask for assistance. Having an in-flight communication system with a chatbot to enhance personalization over guest WiFi can help customers message the cabin crew with their requirements and have the cabin crew help them without disturbing others.
Airline App Facility
Having an app facility for the airline's passengers is helpful in a multitude of ways. Passengers can be sent personalized welcome messages on the app using guest WiFi. They can also view their flyer miles and the details of the flight. The distance of the journey and the time it will take, along with the cabin crew details and pilot details are all available on the app. In the case of elderly passengers, they can simply tap on their screen and ask for assistance. In the case of pregnant women, nursing mothers or the handicapped, this facility can put them at ease.
Food and Drinks
The amount of time taken for the cabin crewmember to ask each individual aisle of people can be reduced drastically by having passengers enter their food and drink options in the app. Guest WiFi promotions can help push food and beverage recommendations to flyers. In the case of payments, passengers can pay by card or through online wallets. The shopping catalog for the airline can also be made accessible over the app, in order to upsell products and services.   
Feedback over WiFi
It is important for airlines to protect their brand image. Their in-flight WiFi can also serve as a platform for two-way communication with their passengers. This gives the flyers a sense of security, as they can reach out to the cabin crew whenever they feel the need. While preparing for landing, the cabin crew can send a feedback form over guest WiFi to the passengers. A simple pop-up survey form helps gather quick feedback. In case of any issue or if the passenger wants to give a compliment, passengers can use the airline's app over guest WiFi to voice these. The airline can respond accordingly, in a short period of time thereby protecting the brand image of the airline.
Overall, in-flight guest WiFi solutions present a great marketing platform for airlines and help them differentiate themselves from other airlines. It's a win for customers too as they get a seamless digital experience. If this caught your attention and you'd like to know more about guest WiFi solutions, do contact our team. We look forward to hearing from you.