Guest WiFi monetization for businesses has been a well known and highly cluttered technology space. While the companies want to unlock the incremental revenues from this channel, they often have many questions around WiFi monetization itself. No matter how lame the questions may sound, the business leaders with clarity on these aspects tend to make most of their guest WiFi investments. In this article, we attempt to cover the most commonly asked questions around WiFi monetization.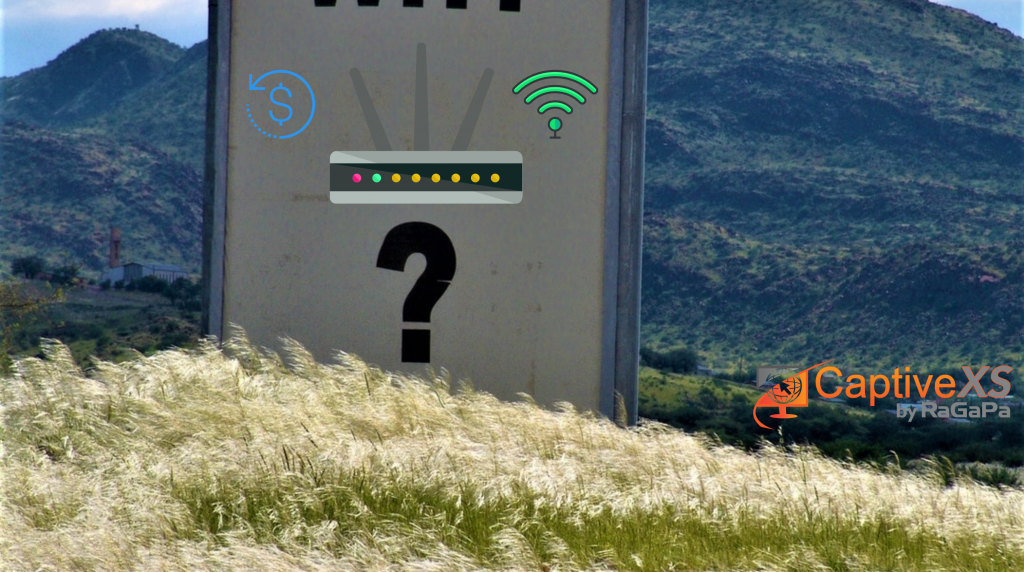 What is WiFi monetization for a venue?
Venues providing access to free WiFi for on-premise visitors can engage them over the Internet through contextual advertisements and venue specific promotions. This visitor engagement helps the businesses promote more relevant offers privately to their online customers. Monetization over WiFi is when the WiFi engaged customer accepts one of the promotions and makes a buy.
WiFi monetization
, therefore, is an avenue to turn the money draining free WiFi service into a money-making asset.
For which kind of businesses does WiFi monetization work well?
Venue businesses of all sizes and kinds are now using WiFi monetization solutions. These are the venues where customers are likely to spend more time (more than 30 minutes). Also, these are places where people tend to come together.
Examples include
restaurants
,
hotels
,
malls
,
grocery stores
,
stadiums
,
theme parks
,
hospitals
,
airports/ airlines
.
What features to look for in a WiFi monetization solution?
While there is a range of functional features that can contribute to a better return from a WiFi monetization solution, here is a list of few that matter:
Captive portal with social login

WiFi data analytics (

behavioral analytics

) dashboard

Campaign manager for content promotion

Other features: location tracking,

login tiers

, access vouchers,

feedback

collection, integrability with other systems
Can all the WiFi monetization features across venues and access points be managed remotely from a single console?
Yes. It is critical for the smooth onboarding and functioning of WiFi monetization to have all the features managed remotely through a cloud based dashboard by a centralized marketing and operations team.
What are different business models of WiFi monetization for venue businesses?
There are 3 precise business models of WiFI monetization and those are as follows:
Offer free WiFi with limitations (bandwidth, session time) and let the customers upgrade to paid WiFi for unlimited access

Offer free WiFi with the venue's self-promotional offers. The business achieves the monetization through WiFi when the users choose to buy from the promotional offers pushed to them.

Offer free WiFi with 3rd party promotional offers. The business achieves the monetization through WiFi as the 3rd party pays for using the ad space on the venue's guest WiFi.
These
monetization models
are becoming highly sophisticated with the use of
user behavior analytics
and real-time auctioning of the ad spaces.
What is a captive portal, and how is it useful?
The captive portal is a kind of web page that appears as soon as a visitor connects to the free guest WiFi at the venue. The purpose of the captive portal is threefold,
Security: To ask the visitor to authenticate using a social credential such as Facebook login or form login.

Compliance: Convey and take acceptance of the terms and conditions of using the free WiFi at the venue and

Branding: Showcase the branding of the business on the splash page so that visitors perceive and explicitly understand the provider of the Internet.
The
captive portal
is a gateway to WiFi monetization success for a venue business.
Can we drive customer loyalty campaigns through a WiFi monetization solution?
Yes. Ability to identify a visitor as an existing customer or new customer is one of the key differentiators for a WiFi monetization solution. Once you identify an existing customer on the WiFi, you can fetch the offers stack available for them based on the backend transaction analytics. Current customers receive relevant loyalty promotions during their browsing session at the venue. Pushing loyalty promotions at the site is an addictive marketing campaign for customers since the customer learns that they are likely to unlock a loyalty benefit when they log in on the guest WiFi at the venue, so they attempt to revisit you and log in. Driving customer
loyalty campaigns over guest WiFi
solution is an impactful monetization avenue.
How can we engage the customers who are not at the venue through the WiFi monetization solution?
You can engage non-returning customers using their email address and phone numbers. For example, when a particular customer who hasn't returned to the venue for more than one week, you could auto-trigger a promotional communication on SMS and/ or email precisely crafted for them communicating that you miss them and you have an offer for them.
Engaging customers who went
off-premise
is a great avenue to get those customers to pay a visit to your venue and resume doing business with you.
How easy it is for a marketing team to operate WiFi monetization solution?
With a sophisticated user interface and simple to use dashboard, the marketing teams can take control of their WiFi monetization campaigns in a matter of few weeks of training. Since creativity to engage lies with the marketing team, this is an important parameter to choose a WiFi monetization.
How much time does it take to deploy an enterprise-grade WiFi Monetization solution?
For a well developed and highly sophisticated, cloud operated solution, it takes only about a few hours to configure and onboard many venues and access points.
Which teams need to involve during the deployment of a guest WiFi monetization solution?
In enterprise scenarios, IT, WiFi monetization solution provider, and the Access point service provider are the key stakeholders. When marketing is the sponsor, they are also a key stakeholder in the on-boarding of WiFi monetization project. Operations teams often become part of the project at a later stage. Each of these teams has their
perspectives on WiFi monetization
and balancing amongst all of them is the crucial task for the solution provider.
These questions are an outcome of a series of discovery sessions team RaGaPa has had with several large enterprises as well as SMBs. These questions tend to trigger more curiosity for practitioners in the field of WiFi and marketing. To get your further queries on WiFi monetization answered
schedule a discovery session
with team RaGaPa.