Guest WiFi solutions are a buzz of the time due to its ability to create value for marketing, sales, and IT in terms of incremental business. Evaluation and onboarding of guest WiFi solutions is an overwhelming task. If you have someone who has been through the end to end life cycle of assessment, onboarding, implementation, and execution of a guest WiFi solution, then you have an advantage. For everyone else here is a set of 5 questions that can help you make the right decision for your enterprise.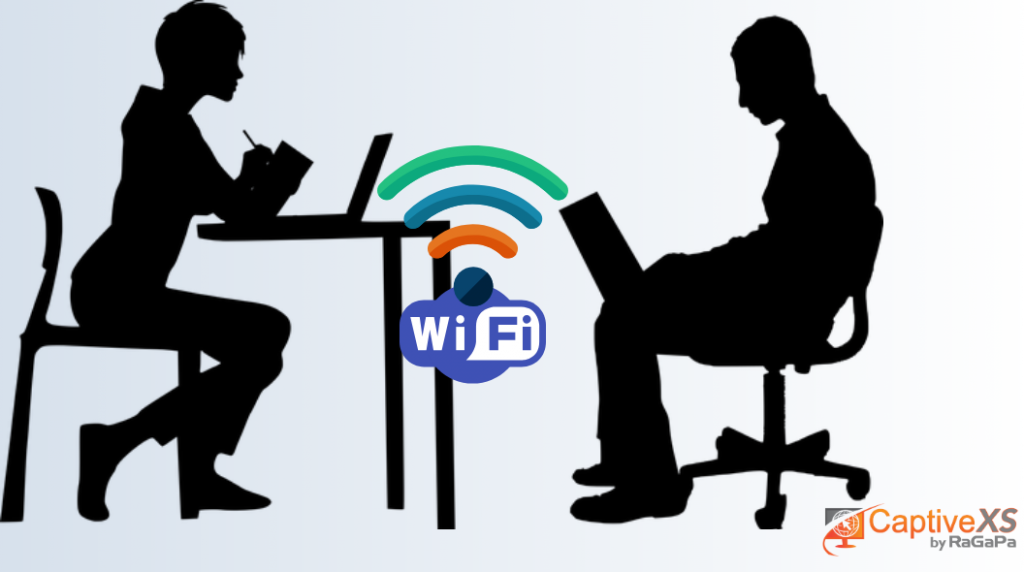 Which features can give you quick wins?
Guest WiFi solutions today offer a plethora of features. Some of these features that you would see are, location tracking, WiFi analytics, campaign manager, content insertion, captive portal, tiered login, social login, personalization, and the list goes on.
If you put together the feature lists from 5 different guest WiFi solution, you would see a list of 100+ features in front of you. Having so many features is like a TV remote control that boasts many buttons though you are likely to use only 2-3 of those. So with the guest WiFi solution as well it is critical for you to know what your objective is and which features are right on the money for you.
You can isolate a precise list of features that delivers value for you in terms of your objective being achieved and prioritize the solution or product designed around those features.
What is the plan of monetizing your guest WiFi?
While WiFi monetization is the key objective of the guest WiFi solution, it is the most ignored aspect during the evaluation stage for most venue businesses. The guest WiFi solution should come with a precise plan for your marketing, operations, and IT team to begin the monetization.
There is a need to set clear and realistic goals on WiFi monetization at the beginning. Secondly, the vendor and business both need to agree on the key metrics to track to quantify the effectiveness of monetization campaigns. The reports should be available to the key stakeholders to track the ROI from the guest WiFi solution on a month on month and quarter on quarter basis.
How well does the solution integrate in your IT and marketing roadmap?
Like any other external solution, the guest WiFi solution tends to be the foreign element within the overall IT, marketing, and the operational stack of the business. What determines the effectiveness of the solution after go-live is its ability to work with other systems, processes, and people seamlessly. The companies have to identify required technical and procedural integration points for the guest WiFi solution to function coherently. You might need to identify the key people involved in managing the guest WiFi solution from your end as well as the business end. The evaluation includes understanding readiness of the vendor to integrate the solution at each of the three levels, people, operational processes, and other technologies. For large venue businesses, it is essential that administrators can configure the guest WiFi solution in a day or two from a single location, remotely using a standard dashboard for all venues and all access points.
What level of security does the guest WiFi solution offer?
The core security capability involves offering secure access to each visitor in the form of 2-factor authentication or a voucher-based one time password. To govern which kind of content people are allowed to render using the guest WiFi, you need a content filtering feature.
Is the guest WiFi solution provider flexible to accommodate customizations?
Every business is different, and therefore, every company has their ways of engaging with their customers and prospects. It is vital that the enterprise can customize the guest WiFi solution to best suit to their core requirements. The guest WiFi solution is a leaf-node solution in the stack of customer engagement, and hence, you should expect it to accommodate necessary customizations. Branding, communication, and frequency/ recency of content promotion are some of the things that businesses should be able to configure as per their business insights. It is fair to expect that the critical product teams on the vendor side are flexible and accessible to your market specific feedback.
Choosing a partner and a product that can create value for the long term is critical to the success of WiFi marketing and monetization. These questions are an outcome of team RaGaPa's many consultative sessions with their enterprise clients over the last 4+ years. You may
schedule
a free consulting session with RaGaPa, and we'd love to share insights to help you make a choice that will make you successful.