The customer journey of a normal grocery store is quite simple and plain. The customer walks into the store and proceeds to purchase items – either from a predefined list or as per their normal routine. They pick up the items and get them checked out either through a self-checkout kiosk or through the cash counter. Over guest WiFi, however, the entire grocery store customer journey can be reimagined.
Although online grocery shopping has existed for many years, 98 percent of consumers in America only buy groceries in stores
.  This is an unexplored avenue for Phygital customer experiences and has immense potential for growth.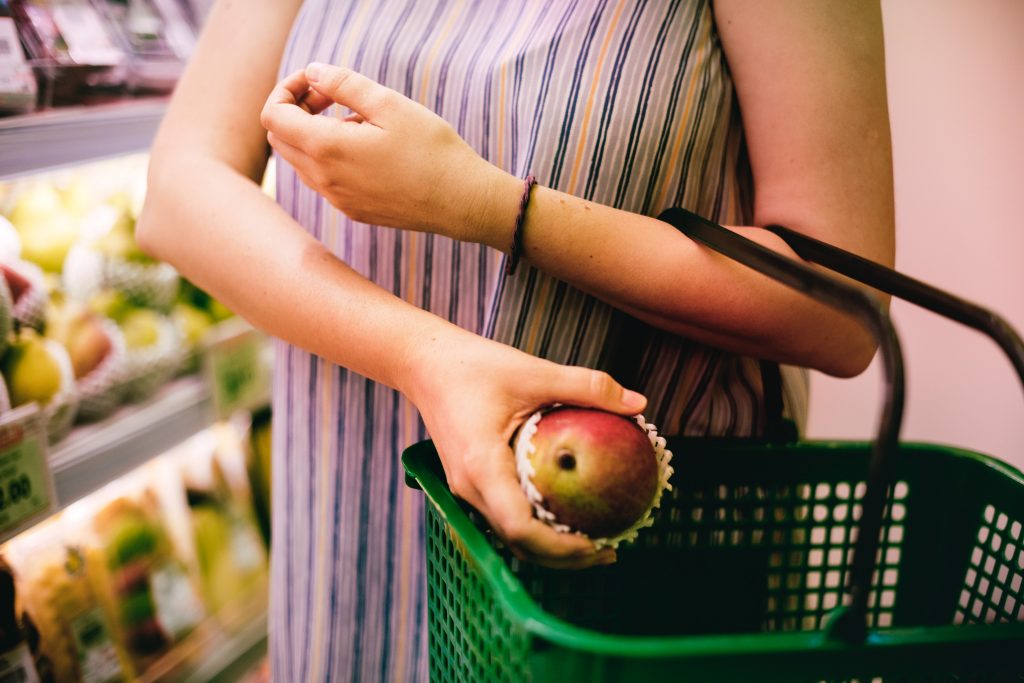 According to the National Association of Convenience Stores, convenience stores of around 1800 square feet in floor space

generate sales of about $1M per annum

, and lag behind larger competitors such as Amazon Go locations by about half a million in revenue dollars. If stores are to catch up with the competition, then customer engagement solution such as guest WiFi can help them.



Three case studies for in-store phygital grocery experiences:

1: Access to Guest WiFi with added benefits



The guest WiFi will require a sign-in from customers that are new/repeat customers. They can do a one-tap login with their social accounts. A phygital customer experience touchpoint would be that they receive an online bill for their purchases. The next time the customer walks in – while signing into the guest WiFi, they can be notified of the previously bought items as well. This helps the customer have a seamless buying experience, as they recall items that they may have missed the last time. This makes them feel at home as the guest WiFi welcomes them back. Another interesting use case is when an item that they have bought in the past is out of stock. With one tap, they can choose to be informed when that product will be back in stock. Going even deeper into this experience, they can choose whether to pick up the item at the store or have the store deliver it to their home.



2: Store layout and Optimizing the buying journey



When the customer walks in and connects to the guest WiFi, they have an option to input their list of items into the grocery store website or the Captive Portal provided over guest WiFi. The guest WiFi then guides them through the journey in the most effective way possible, while showing the customer an ETA (estimated time of arrival) to the checkout counter. This also helps new customers find their way inside the store without having to search too much, leaving customers with a better experience and more buying time on their hands.

"On average we spend about 60 hours grocery shopping per year", as per these astounding facts about grocery shopping.
With grocery stores using this technology, we can halve the time taken especially with the help of the guest WiFi.
3: Money matters and Guest WiFi
Having an online wallet is convenient in terms of a cashless experience and indirect access to online bank accounts. The Guest WiFi provides an opportunity to the customer to have the purchased items list totaled up beforehand. If they wish to not stand in the line for checkout, they can pay using an online wallet. To make sure the customer has not made an error, they can hand their bill over to the cashier who will simply check if the items and the bill tally. This takes less time than the cashier doing the billing. This is most important human touchpoint in the entire store journey and is the most impactful one as well. On the way out, the guest WiFi can prompt the customer to give feedback through a simple 1-5 scale rating. If they wish to leave some feedback, they can do so through a google form.
This is a way for grocery stores to amp up their customer experience without having to spend huge amounts of money like Amazon. Customers always prefer stores that are closer to their residence and that they are well acquainted with. Giving them a phygital customer experience will deepen their loyalty for your store.
If you wish to learn more about phygitalizing your store experience using guest WiFi, please speak to our team.