Capturing the mind space of customers is a tricky job, for several reasons. In order to attract and retain your customer's attention, keeping a consistent brand image both in the physical and digital world is important. This is so that the customer can identify and recall your brand. Building a connection with the customer happens through this consistent portrayal of your business and through constant engagement with your customers.
Restaurants have a steady flow of incoming and outgoing customers. These customers come in to dine and expect a good ambiance for their meal. This has encompassed the world of digital connection as well. Guest WiFi is a must for most millennial diners, as it helps them stay connected to their social media networks without having to worry about their own data plans.
Restaurants that offer guest WiFi are more likely to attract customers
than restaurants without guest WiFi. This is a great place to use guest WiFi marketing to engage smartly with your customers.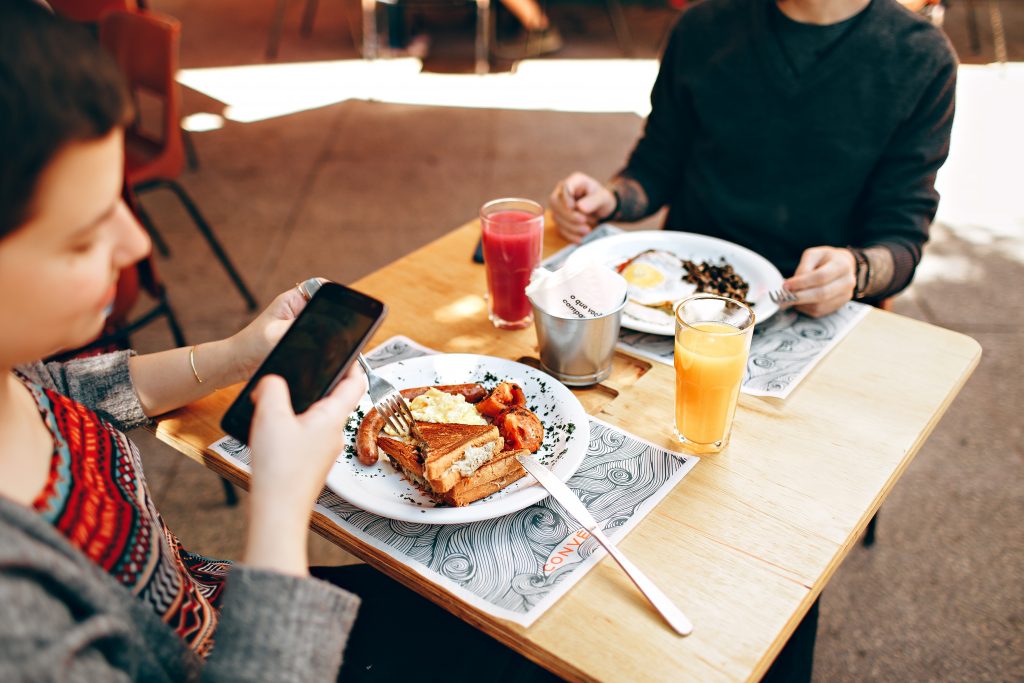 Here are 3 ways to capture the mind space of your customers:

Smart greetings



Engaging with your customers without intruding in their physical space while they dine can be difficult. When is it the right time to interact with them? Waiting time is when customers are most likely to use guest WiFi. This is the perfect time to engage with customers. Sending your customers a personalized "Hi <firstname>, is this your first time here?" or a "We're delighted to see you again, <firstname>!" message over the guest WiFi gives customers a feeling of personalized service. While they are on-premise, personalized messages that inform them, through WiFi promotions, of news related to your restaurant such as the newest or most popular dish recommendations make for good engagement and a case for WiFi marketing for restaurants. This helps to build up the sense of trust and involvement the customer has with your business.



Enhancing the dining experience



Every eating joint has a different system and in order to obtain maximum benefits from this, it has to be tailored to the specific joint and its customers. While eating, people like minimum interference. The conversation is flowing, the food is good and the company is enjoyable. However, there's this pesky waiter that is hovering over your shoulder the entire time. Takes away the entire experience immediately. Perhaps the music is too loud and your waiter just will not look at your table. You're getting late and you want your bill immediately but have no way to communicate. In these scenarios, either the presence of the staff or the lack thereof irks the diners. How handy it would be, to have the waiter ready at the tap of a button.





Guest WiFi gives you the opportunity to design a system where customers log in to the network's free captive portal and are assigned a table number and a designated waiter. Send out a couple of lines of information about the person who will be serving the customer and also the chef on duty. Once you're ready to order, just call the waiter over the network. The waiter gets notified over guest WiFi and will arrive at your table as soon as possible. This feature can be moderated by the number of calls a table can make in a single visit.



Post dining experience



Making sure that customers leave delighted is crucial to increasing the number of return visits. The best way to do that is to ask what would the customers like you to improve upon and what would the customers want to keep just as it is with, "Hey, we just need you to fill out this feedback-form" over the guest WiFi message. This gives customers a chance to engage with restaurants to speak out their complaints or compliments – and push a message to encourage them to leave a positive review on 3rd party websites such as Yelp. This sets the stage for the next dining experience.





These are some of the ways you can capture your customers' mind space over dining experience using guest WiFi marketing. However, to do all this, a good and reliable guest WiFi solution is needed.

Once you have captured the mind space of the customers the next step is to drive the state of the art customer experience with personalization over guest WiFi. There are 6 specific use cases with which you can achieve this.