Effective ways for retailers to monetize their guest WiFi
If you are in the retail business, especially the brick and mortar, then you understand how the dynamics of retail buyers are changing rapidly. The key reason for this drastic change over the last decade is due to the availability of online shopping options. The physical retail isn't dying for sure though it is
changing for good
. Those who are embracing these changes are quickly able to make it big in the face of fierce competition. In this context, one of the big shifts that have happened is in the way buyers buy. Flip this over to see that it essentially means your sales organization must change to adapt to the new buyer behavior.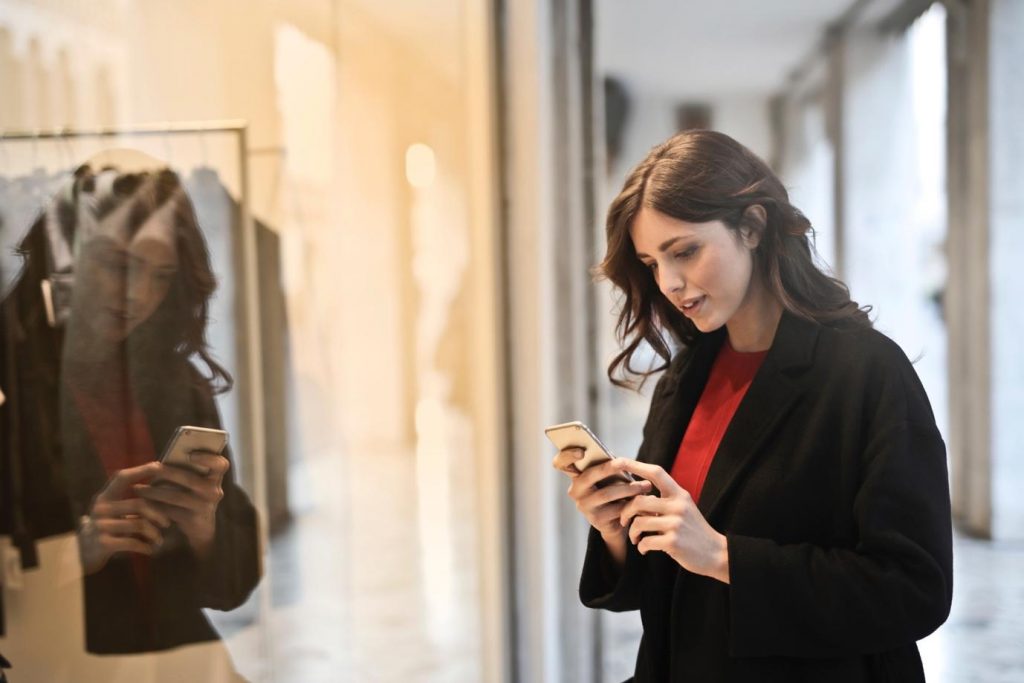 The core premise of retail sales has changed from being people driven to being marketing driven. Therefore the new mantra for success in retail business is about how to get your bricks to click
. This is about transforming your people, processes and technology infrastructure into the elements of the marketing-friendly ecosystem. Let's see how we can use WiFi marketing to revamp the otherwise traditional model of relying on sales teams to drive your business.
Buyers Smile at their Smartphone
In a traditional setting, your salespeople would smile and greet your customers at the store. Today
60% of the shoppers
walk in with their eyes glued to their smartphone screens. Salespeople gradually learned to let the visitors be in their own world and with that, the smiling welcome started fading away from the sales protocol.
Reality is that people smile more often looking at their smartphones and not to the people around. The virtual world drives more smiles and there is no need to whine about it. Resourceful question to work upon is, "How can I drive more sales with buyers smiling at smartphones?"
Buyers need the Internet and your store's free guest WiFi as a WiFi marketing platform is the most usable infrastructure to make a first connect with your buyers. As they connect, you bring smiles to them by learning more about them and making them offers that they can get only because they walked into the store.
Life beyond "How Can I Help You?"
How would you like the feeling of being constantly monitored from the point you enter into the store? Well, that is exactly the feeling that the digital age buyers of yours get when you have loads of sales people and you are being constantly followed up by at least one of them. Buyers today hate to hear the
question "How can I help you"
because their reaction to that is, "What do you want from me?" or "Just browsing".
Buyers walk in the store looking for a unique experience and the unique experience doesn't begin by a cliché question. So the question is,
"How do I begin an active engagement with these buyers if I don't have to ask this question?"
Your buyers want to know what other buyers have been particularly interested in at this store. If you can answer that question for them it could be a nicer beginning of the conversation. Again going back to the example of free guest WiFi in retail stores
.
With an integrated Point Of Service, WiFi marketing analytics and guest WiFi promotions, if you can greet your customers by sharing the list of your high in demand items as a scroll, you've created a hook for their engagement.
Too Many Order Takers
The sales function across the board has flipped into becoming the one who can create value for buyers beyond the scope of the transaction. Therefore the value of order takers at the storefronts is now diminished to being redundant. Buyers who interact in the physical world, are looking for people who empathize with them, facilitate their purchase process and provide solutions to their problems by patiently listening to their stories. This is 3 parts marketing and 1 part sales skills. Sales professionals with this kind of skillset can influence more people at once.
Technology can be of great help too. When buyers are absorbed in making a buying decision, they look for alternatives, such as the last best offer online even at the store. Your smart salesperson proactively guides them to do so and when they start to look for online options (or "
showrooming
") using free guest WiFi in retail stores, they are instantly pushed with an irresistible offer on the merchandise they are interested in. This serves their curiosity to the best to nudge them to complete the transaction. Note the sales person was a guide to the buyer in this example and conversion was taken care of by the ecosystem of guest WiFi marketing at the retail store.
Lack of knowledge
In the past, the stores would be full of salespeople. In those times the buyers had no other means to learn about what to buy, how to buy except for being at the store and interacting with the sales staff. The times have changed in the last decade with technology. The buyers are well informed now or at least they prefer to find the information by themselves online. Stores are better off investing in the merchandise than having groups of salespeople on patrol. The intuitive sales support with important information about merchandise can be made available through the guest WiFi network over the captive portal or app. This information is only for the customers who walked in and connected to the retail store's free guest WiFi. The retailers are also looking to push relevant and time-sensitive in-store only offers to the guests through these channels. This channel of customer sales support is highly productive as compared to having a lot of sales people.
The systems can be trained with sales knowledge to handle sales support, thanks to machine learning and
artificial intelligence transforming sales function.
Technology can intuitively respond to customer behavior with the help of an integrated backend ecosystem. This directly creates value in terms of time, effort and money needed to onboard, train and deploy sales teams in store across geographies.
Building the bridge between people and technology is critical to driving more sales at the stores. With the aforementioned examples, you can see that a very common piece of infrastructural technology such as WiFi marketing solutions in retail stores could deliver a state of the art customer experience for your business through WiFi monetization. This business model innovation calls for radical, data-driven thinking and you better be fast because the retailers are joining this innovation bandwagon to get the most out of their investments.
We at RaGaPa take a solutions perspective to the sales and marketing challenges of retailers and that enables us to conceptualize innovative business solutions around guest WiFi promotions.
If you would like to know more, do talk to us now.