Guest WiFi can be used to amp up customer experience in ways that are beneficial to both the business and the customer. Guest WiFi is not a luxury for the modern day customer but can be used to make services much better for them. Using guest WiFi as not just an Internet service but a tool to create impressive engagement is important to make sure customers keep coming back to you.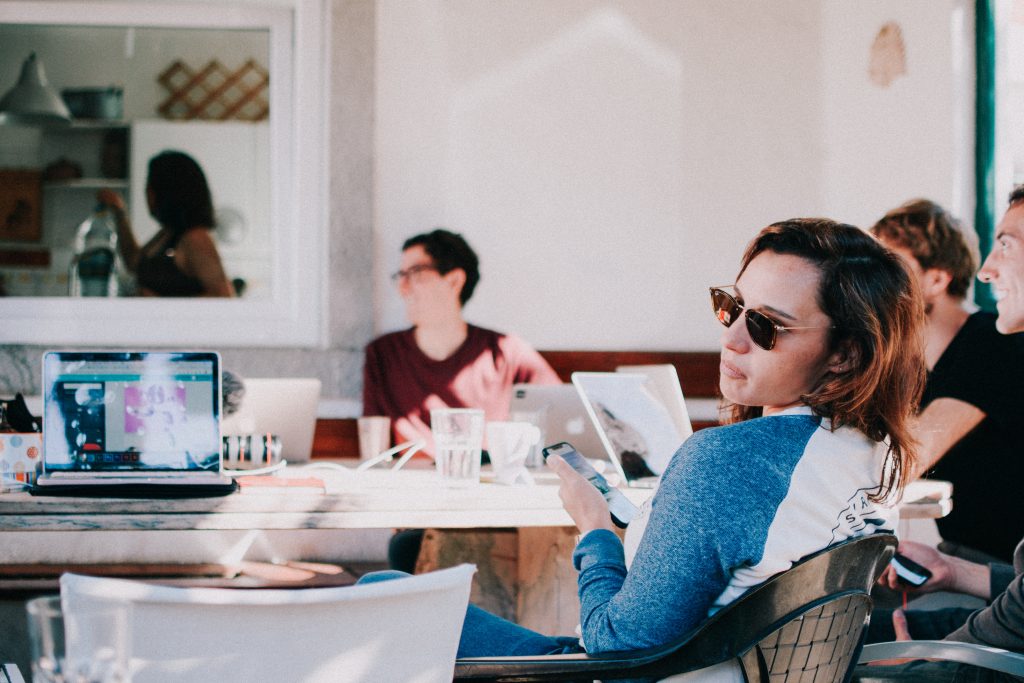 Here are 3 areas to optimize using cloud-based WiFi for your business:

1: Security


With many devices connecting to the WiFi, in the traditional run of things, it was not possible to prevent data theft due to frauds. It was also not possible to see who was accessing the Internet, for what purpose, for how long or if someone was impersonating somebody else from a public Internet service.
Using a
guest WiFi solution
, user identity management becomes possible. Each session is tied to a verified digital identity like a mac address of the device, an email address or social ID. Using the guest WiFi solution, you can control the download and upload bandwidth that each user on your network can use. You have the option to choose from 256 kbps to all the way to unlimited speed for both download and upload. Setting the download/upload bandwidth makes sure that each user can only use their fair share of the network and no one user can hamper experience for others. In addition to bandwidth control, the guest WiFi solution also gives you the option to set the users' Wi-Fi session validity period.
With the session limit, you make sure that nobody can stay on your network indefinitely. The network admin can choose anywhere from 15 minutes to 6 months as the session validity. Once the session has expired the users must go through the login process again, which gives you an opportunity to monetize the Wi-Fi session again by showing them promoted video/display advertisement.
With the content filtering feature that can be offered on a guest WiFi, the network owners can make sure certain category of websites such as adult, porn, gambling, gaming etc. are blocked at a network level. In addition to the built-in categories, you can also add your custom URLs and domains to the block list. This feature allows you to fine-tune the accessibility of sites perfectly to your liking. If watching videos violates the terms of usage, then you can block sites like youtube.com from your network. If there are sites that you want to exempt from blocking but are part of a larger blocked category, you can have exemptions or whitelist domains.
2: User Analytics
User Demographics
: If you have the social login feature enabled on your captive portal, you can collect additional user demographic information. With social login and consent to use the user data for personalization, you will have access to users' name, email, age, gender, etc. Each of these is a valuable element for Wi-Fi monetization and marketing strategy. You have the capability to download this data and reach out to your users with a tailored email marketing campaign. This information is also crucial when looking for Wi-Fi sponsors who would like to know the type of users that use your network.
WiFi Sessions and Devices
: Customer analytics also gives you detailed insight into the Wi-Fi sessions in real-time. You can see the hourly trend of Wi-Fi sessions to learn how user traffic changes throughout the day. Guest WiFi solution can collect device type and browser type that users are using while surfing on your Wi-Fi network. You are able to see the Android vs. iPhone vs. laptop users as well as browsers such as Internet Explorer, Google Chrome, Apple Safari, etc.
Sites Accessed
: With customer analytics, you can see the top trending sites on your network with just a glance on the analytics dashboard. With the knowledge of sites being visited on your network, you can be better educated about users' preferences and make smart choices about your marketing campaigns.
Reporting
: Using a guest WiFi solution, you can enable automated weekly reports that show you the highlights of your network including the number of Wi-Fi sessions and the breakdown of the types of login methods (Facebook, Google, Linked, etc.) users were using. Profile of the users and those who were most engaged online and also purchased while onsite can also be available on the reports. Reporting helps you segment your walk-in customers for effective engagement later on.
3: Personalize customer experience
Captive Portal:
The captive portal
has built-in features that are specifically targeted towards WiFi monetization. You can upload video/display advertisements that provide premium revenue opportunity. You can also configure any advertising URL as your landing page which creates further monetization opportunities. Users can log in through Facebook, Google, LinkedIn, and other social media options. Users can also login by registering their name, email, etc. Demographic information collected through these channels can be used to better target users through personalized promotions, leading to a well-rounded marketing strategy.
Content Insertion Technology:
This enables venues to successfully insert venue specific promoted content/advertisements on all the webpages (HTTP) a user visits using the venue WiFi. A guest WiFi solution is used for both
WiFi monetization
/branding as well as user engagement using the users' browser. The solution works seamlessly on all platforms, browsers, and screen sizes without having to download anything on the client devices.
To make the best use of the guest WiFi, use a guest WiFi solution that allows you to make use of all these features. RaGaPa's guest WiFi solution, CaptiveXS, is industry leading and has all these features and much more. To learn more about CaptiveXS and what it can do for you, speak to our team.