Wi-Fi marketing has become an exceptional marketing tool for businesses that intend to aim for the future. Not just being a free internet tool, it also works to multiply your business in various ways. That's why the success rate for companies that offer free Wi-Fi is a whopping 72%!

Businesses that are taking off rapidly consider Wi-Fi marketing to be a game-changer. It has helped them understand customer behavior, buying patterns, and demographic data. This has eventually ensured better engagement, repeated visits, and convincingly, more sales.

Now that it's clear "why" Wi-Fi marketing could be a game-changer, let's understand "how" in 3 simple steps: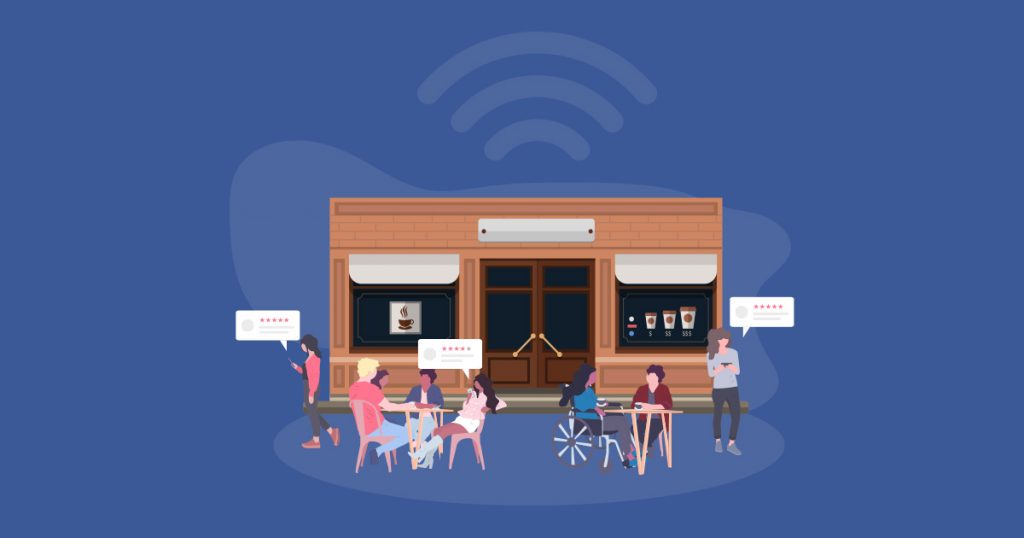 Enhance the customer experience through customized marketing campaigns

If you aim to join the league of forward-thinking businesses, you should have a comprehensive customer experience strategy. Customer experience (or CX) is where most companies compete nowadays, as price and product have become less important in the customers' eyes. But a CX strategy doesn't come naturally. It takes effort to identify what resonates with your customers and offer them personalized and efficient service. That's where demographic data and analytics come into play.




Track analytics from Wi-Fi marketing data to customize marketing efforts

You could use the demographic data to find out current trends and customer behavior, identify what resonates best with your customers, and send them tailor-made offers and messages. You could reverse-engineer the experience you want to deliver. Steve Jobs had advocated, "Beginning with the customer experience and working backward to the technology." This approach would work for your company, too. Wi-Fi marketing helps you track data that otherwise would be very challenging to know. That's how you could get an edge over your competitors by simply knowing your customers better.




Get customer feedback frequently

According to research done by Bain & Company, 80% of businesses think that they are providing excellent customer service, but only 8% of customers agree with them. Asking for feedback is the best way to fill this gap. You could use post-interactions, pop-ups, and quick surveys to ensure that you and your customers are on the same page. You could also use social media to get clarification, as this is the only place where customers are most honest and vocal.



In Summary:
Wi-Fi marketing could help your business join the league of forward-thinking businesses and make it future-proof. Also, as your personalized campaigns go live over guest Wi-Fi, you will find that you are only one message away from getting more business from your customers.
We hope these insights will help you make a difference to your business. We would love to hear from you. If you have any comments, suggestions or queries you can get in touch with us at
info@ragapa.com