Customizing your marketing campaigns is all about the details. Details that help you precisely time your campaign, send custom-made messages, offers and also help your business understand the demographic data of your customers.

With the help of our cutting edge Wi-Fi marketing platform, SMBs can easily collect and analyze customer data to gain a deeper understanding of their behavior. This data can be used to improve customer experience, customize marketing campaigns and ward off competition. It's no secret that customization can be very constructive and help touch your customers better, so let's dive deeper by understanding the "how" of this process.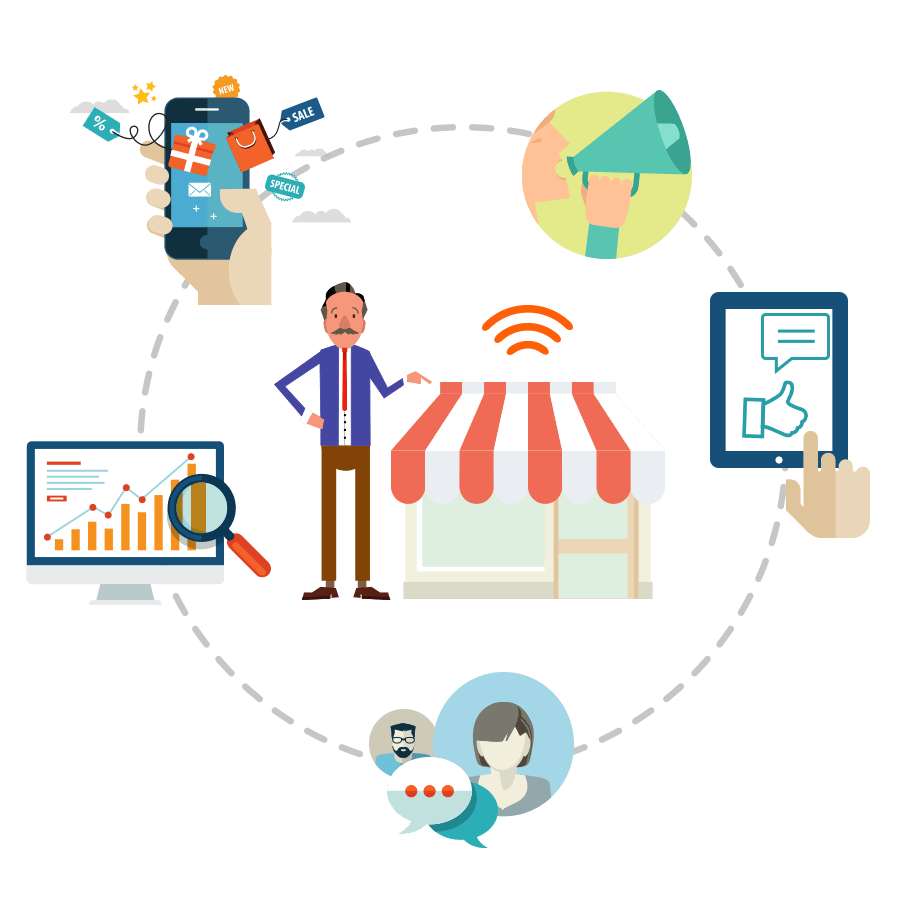 Text Message/Social Media Pop-ups
Guest Wi-Fi demographics help you understand critical data such as whether the customer is a first-time visitor or a repeat visitor, the duration of their stay at the venue, at what time of the day/week/month they visit and their location etc. This data could be used to send short pop-ups with personalized greetings and offers to the first-time visitors. For example "We hope you enjoyed your first experience with us! We look forward to welcoming you again." can be one such pop-up that engages with your customer even after their physical experience has been concluded with your store.

These pop-ups can also be sent to the returning customers or to a specific segment of customers known for buying a specific product or service. These pop-ups will make your customers feel that they are being cared for, thus ensuring your long-term relationship with them.


Email Campaigns
When a customer signs out or leaves the premises, an email could be sent after a specific interval asking for their review/rating. If their rating is good enough, another message could be sent asking them to connect on social media, thus ensuring your long-term growth. If the rating is not satisfactory, a personalized and attractive offer could be sent immediately so that you don't lose that customer.

In a world full of chaos, customers love being looked after. They love receiving tailor-made messages on festive occasions and birthdays. Guest Wi-Fi makes all of that possible.


On-site Campaigns
Research shows that customers tend to spend more time as well as money when free Wi-Fi is offered. Why not make the most out of this opportunity? Determining the demographics and behavioral pattern, quick offers could be sent to the customers on premises, ensuring better engagement and convincingly, more sales. Paying attention to on-site customers is equally important as paying attention to customers who've left the venue.

Remember, on-site campaigns could make or break your customers' first experience with you.

In Summary:
Perfect timings, personalized offers and frequent customer feedback is the key to customize your marketing campaigns. In a world full of temporary distractions, let your Guest Wi-Fi campaign be one experience that sticks around in the customer's mind. Customisation of marketing campaigns has an infinite potential of creating a long-term relationship with your customers.
We hope these insights will help you make a difference to your business. We would love to hear from you. If you have any comments, suggestions or queries you can get in touch with us at
info@ragapa.com