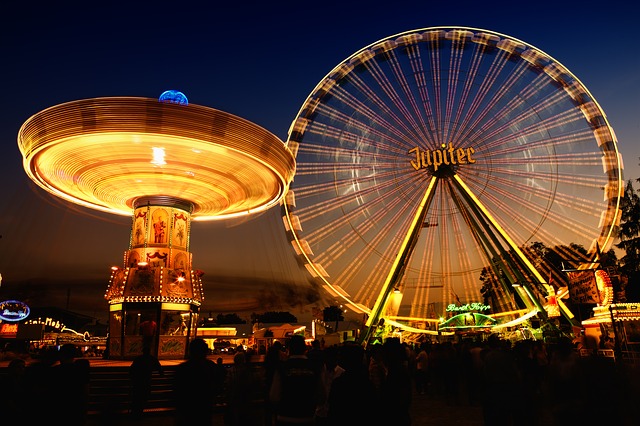 Annual visits to theme parks worldwide are expected to rise to almost 1.2 billion by 2019, up from an estimated 985 million in 2015, and Wi-Fi connectivity is set to be a key part of the attractions. According to the Global Theme and Amusement Park Outlook 2015–2019 Report from IAAPA (International Association of Amusement Parks and Attractions), attendance is projected to rise at an annual compound rate of 4.4 percent, as investments continue by theme park operators. Visitors are drawn in by new attractions such as the Wizarding World of Harry Potter, helping entries increase by double-digit percentages for parks where it has been installed.
Yet after attracting park-goers with the promise of entertainment and experiences that not even the Internet can rival, only so many people can ride an attraction at once. The others must wait in line, with queues that grow longer as the weather gets finer. It is during these moments that a significant opportunity awaits park operators, by leveraging the use that visitors make of their mobile devices.
Wi-Fi Content Insertion as a Better Way to Use Ride Wait Time
Wi-Fi connectivity is naturally expected by park-goers, in the same way that they benefit from wireless access in stores, restaurants, hotels, and other venues elsewhere. Theme parks already see value in offering guest Wi-Fi: its availability helps parkgoers pass the time as they stand and wait for their turn for the latest and greatest ride.
However, park operators can also offer visitors further information and monetize the guest Wi-Fi service, by using technology to insert their own content into Wi-Fi connections. The branding and cobranding already used by park operators in their restaurants and stores extend naturally to Wi-Fi, using RaGaPa content insertion technology. The RaGaPa solution fits in seamlessly with the Wi-Fi platform already in operation. Content can be displayed discreetly, but visibly at the bottom of the screen of the device connecting via the park Wi-Fi. Full page displays are also an option. All the content can be pushed right on the users' browser without them having to download the venue/park app.
Benefitting from a captive audience, park operators can help their visitors get the best theme park experience by offering mobile apps to guide visitors through the park, plan rides according to thrill levels and wait times, and make the most of special promotions. The RaGaPa solution makes "app onboarding" easy as well, so that visitors can quickly and simply grab the theme park app that will help them spend a day to remember.
Additional Opportunities for Wi-Fi Monetization
Cedar Fair Entertainment Company is one theme park operator using the RaGaPa solution for all this, and more. The company hosts around 25 million visits per year, and at an annual rate of 4.9% is growing faster than average, a figure confirmed by the TEA/AECOM 2015 Global Attractions Attendance Report. Indeed, in 2015 the company was rated #6 by TEA/AECOM in the top 10 theme park groups worldwide.
The RaGaPa capabilities allow Cedar Fair to deliver video clips and full page interstitials to its visitors for in-park and partner promotions. Besides ease of use and an intuitive dashboard for managing ads and content inserts, the theme park operator also now has access to a new level of statistics on visitor activity and behavior. Wi-Fi user data analytics show Cedar Fair management information on the kinds of mobile devices visitors use, the number of ad impressions made, and the click-through rates of visitors.
Now, Cedar Fair not only maximizes the impact of its own branding and promotions, but it can also show its partners how they could invest in effective advertising to the Cedar Fair visitor base. One of its partnerships has been with a well-known mobile gaming company, using RaGaPa insertion technology to get users to click on ads for immediate access to play the game. Yet another smart way of making ride wait time fun as well.
Family-Rated Entertainment from Start to End
With additional features, such as content type, URL, and domain-level filtering, theme parks also get the additional RaGaPa advantage of protection against undesirable traffic or downloads by users. This helps keep the Wi-Fi network fluid and responsive for all parkgoers and fits well with the family entertainment positioning that many park operators adopt. In summary, theme park operators can now turn waiting time that used to be a downside into a more satisfying experience for their visitors, and create additional revenue streams by opening up promotional opportunities for themselves and their partners.
Contact one of your friendly sales specialists to learn more about the CaptiveXS Solution.