Whether you are a hotel, airport, mall or stadium your public WiFi is playing a critical role in customer engagement. The behavioral analytics over public WiFi could be effective in converting bottlenecks created in one function of the firm into an opportunity for another.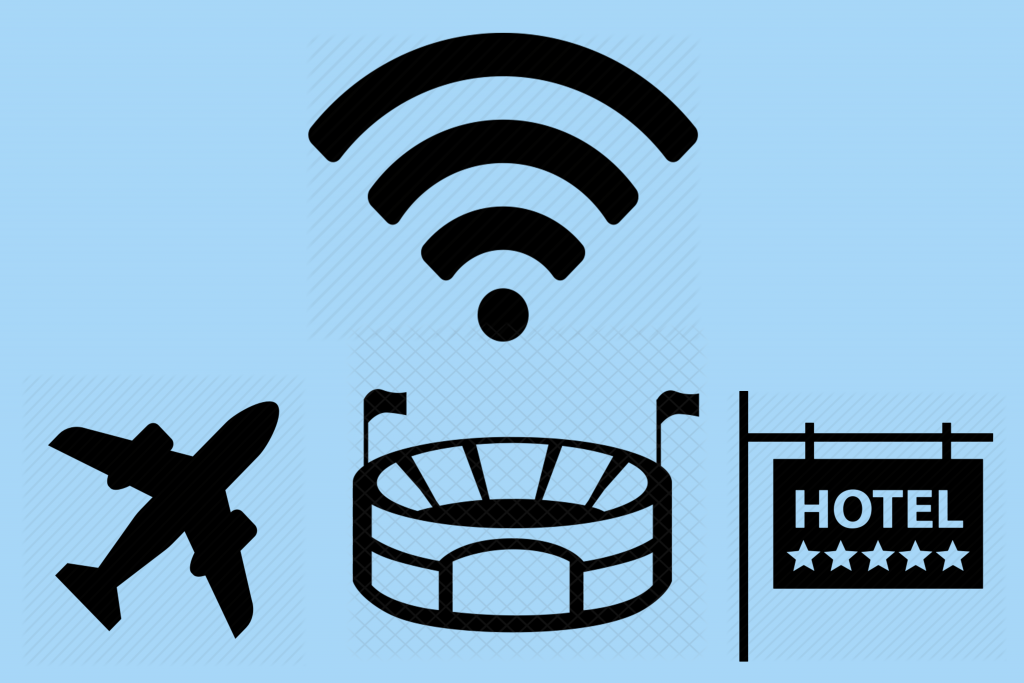 In this article we are listing 3 such business scenarios that help enterprises get better context of the on-ground situation and act proactively to turn it into an opportunity for better experience.

Upgrading Operational Efficiency at Real-time for Better Experience

As a stadium IT personnel, if you see an unprecedented number of device connections to the AP at a certain section, this could mean that one of the stands is being overcrowded. This gives you evidence and time to alert security personnel to manage the crowd so as to avoid a rough experience for fans. Similarly at airports, the data from the public WiFi can provide a precise number of passengers moving towards the gates. This can provide a real-time workload expected at the check-in counters, security and at the boarding gates. Airport authority can dynamically assign a requisite number of staff members to manage the workload at each customer interface point so that customers take back a better experience in terms of reduced wait time.

Turning Operational Bottlenecks into an Upsell Opportunity

As a hospitality company, you know how difficult it is to manage when there are long queues in holiday seasons at the front desk. While deploying an additional staff member at the front desk is a good old solution, routing the excess guests towards the café or restaurant that's running a special offer could be innovative. Being able to sense the number of new devices and connection over guest WiFi and location data, smarter WiFi solutions are able to trigger time bound and contextualized promotions. These promotions are well capable of driving better customer experience than the one that they would get at the crowded front desk.

Getting a certain number of attendees per show and audience engagement

For an event organizer who runs parallel tracks of seminars during each event it is critical to know and drive the number of attendees for each track. Attendees tend to stick to a single track unless they are engaged about what activity is happening in other tracks. Routing attendees to multiple tracks helps maintain right number of attendees for each session, enabling management of logistics better and keeping the speaker motivated. Smart WiFi solutions identify the attendees wandering around at the cafes, smoking areas etc. to engage and pull them into the session halls in time.

Knowing your customers and basing promotions on their information is not only smart, it is a way to differentiate yourself from your competitors. To find out how you can be one step ahead, write to us at info@ragapa.com To learn more about the self-funded guest WiFi solutions work, check this link out.