Managed Wi-Fi has earned its rightful place as the primary element in the digital marketing ecosystem. With a plethora of layered benefits, managed Wi-Fi can help enterprises open new doors and make new connections. Public Wi-Fi has been used for brand marketing before the advent of smartphones. But today, it has carved a niche in almost all brick and mortar enterprises which want to forge a connection with buyers.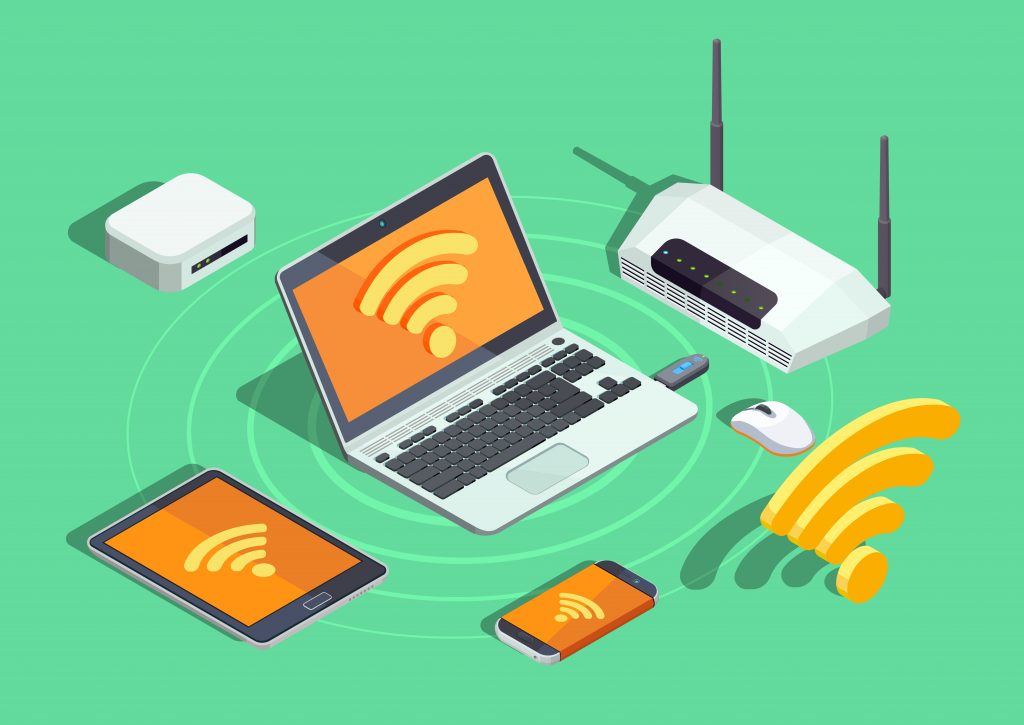 What is the Role of Strategic Marketing in Creating Strong Bonds?
To understand the role of Strategic Wi-Fi, it is important to understand what it really means. Strategic Wi-Fi is specifically used to target consumer segments who have shown interest by walking into the store either to buy a product or service, or just checking them out. Through Strategic Wi-Fi marketing, all kinds of marketing and promotional messages are shared with consumers. Be it about the latest sale in store or the latest product, strategic Wi-Fi marketing is leveraged to inform consumers about the latest.
How can Strategic Wi-Fi marketing create a bond between the seller and the buyer?
Creating a connection and a unique bond is the most critical and unique aspect of Strategic Wi-Fi marketing. Data is truly the game changer today, and now that you have access to data, what you do with it is very important. Here are some pointers to help you ace Strategic Wi-Fi marketing.
Get your messages to work for you
In order to establish a strong bond and ensure a greater connection, it is important to get the messaging right. A great way to engage customers is through platforms like Instagram and snapchat. These are portals where customers are already spending a lot of time. It would also be a good idea to keep the messages crisp and conversational. Talking to customers like they are your friends is a good way to create a connection.
"Brands with multiple locations can hyper-localize the content, and the wireless access points at each location can deliver customers to web pages designed for that specific location or metro area. This allows for very targeted campaigns and a more customized user experience."- Forbes
Do not slip on the User Privacy clause
The user privacy clause is meant to protect the rights and interest of the consumer and also safeguards your interest as a Wi-Fi marketer too. The privacy clause should set the record straight about this fact: the customer was in no way forced to share their credentials with you, and did it by choice. A great way to protect the privacy of your consumer is to give them options for logging in, that way they can choose how they want to interact with the brand.
Are you creating any value?
When Wi-Fi is offered as an in-store marketing strategy, it opens new doors and new channels of communicating with your target audience. This is your time to shine and grab the opportunity to create an impact on your target audience.
Here are some ideas to help you out:
Send out a download link to your app

Sort out and send messages location wise

Keep it casual, yet informative

Remember knowledge is power. The more you inform them the better you will engage with them.
In Summary: the road ahead
Public Wi-Fi has now evolved as a leveraged location based tool to engage and connect with customers and the course it takes in the future is yet to be seen. But, at its very core, it is a window and an opportunity to connect, inform, and engage. Marketers and brands need to use this tool to reach out and get to know their customers and win them over so that they come back to them every time.
We hope these insights help you connect better with your customers. We would love to hear from you. If you have any comments, suggestions or queries you can get in touch with us at
info@ragapa.com