Wi-Fi has become increasingly ingrained in many people's daily lives. Customers naturally look for free Wi-Fi, so it has become a critical component for businesses. Businesses that provide free guest Wi-Fi are preferred above those that do not. However, because most establishments now provide free Wi-Fi, just plain free guest Wi-Fi is no longer a substantial differentiator. Advancement in guest Wi-Fi using a Guest Wi-Fi Solution to improve customer experience is what distinguishes businesses from the competition.

Guest Wi-Fi upgraded with a Guest Wi-Fi Solution could be a game-changer in these 4 key areas: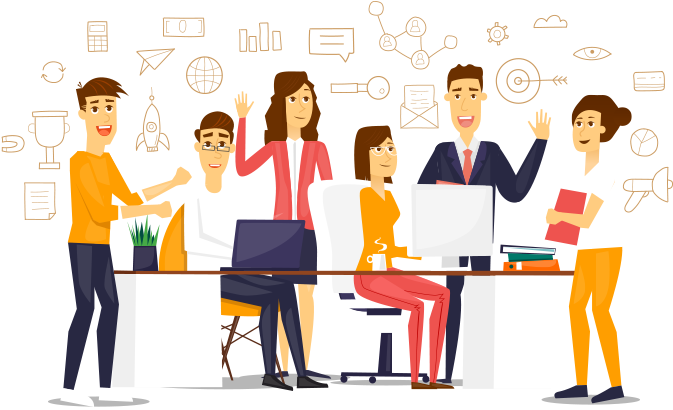 Communication/Marketing
Wi-Fi marketing is a powerful technique to shape client experiences in new ways. Typically, the phrase "marketing" conjures up images of undesired spam messages annoying people while they use Wi-Fi. The entire scenario can be turned on its head with the help of a guest Wi-Fi solution. Customers may return to you for business as a result of marketing done on guest Wi-Fi.

To sell in a way that is appealing to clients, communication should be tailored to the individual. Guest Wi-Fi solutions employ a type of social Wi-Fi that allows your visitors to log in using their social media credentials. Customer personas are built by gathering relevant information about customers with their consent, such as demographics, personal preferences, and so on.


Personalization

The objective of this all is to make the customer experience more convenient and delightful. Guest Wi-Fi solutions can help businesses and customers communicate more effectively while also making it easier for customers to do business with them again. A human element is introduced to an otherwise impersonal communication system by personalisation. This, combined with relevant promotions and standard service from other departments, can effectively collaborate to usher in a new era of guest Wi-Fi experience.




Customer Loyalty
Returning customers are more inclined to buy from you again. This is the greatest time to give them a membership or a loyalty card. Rather than attracting fresh customers, it is easier to maintain the customer base you presently have. In reality, with guest Wi-Fi solutions, the frequency of visits, duration of visits, purchases, and other data can be combined into a report that can be used to make better decisions.

This information can be used to contact consumers who haven't done business with you in a while. They can be called and offered a persuasion to return and do more business. This also gives the impression of familiarity. It's as though an old acquaintance has returned to see how the consumer is doing. If such procedures are implemented, customers are less likely to leave. Meanwhile, new customers will continue to pour in as the customer experience improves.


Promotions

Promotions that are related to the customer's persona are sent, resulting in a better reaction. The relevance of the promotions is the cause for the excellent response. Customers understand relevant deals because they are targeted to them. As a result, the customer's attitude regarding these promos changes for the better. These promotions will be perceived as beneficial rather than annoying if they are timed correctly. Customers will be perplexed as to why other firms do not provide this service. Returning customers increase as a result of direct competitive advantage.



In Summary:
Using these strategies in conjunction with a Guest Wi-Fi Solution can boost the use of free Wi-Fi for promotional purposes. Free guest Wi-Fi is now beneficial to both the business and the customer.
We hope these insights will help you make a difference to your business. We would love to hear from you. If you have any comments, suggestions or queries you can get in touch with us at
info@ragapa.com