Whether you manage a hotel, airport, shopping center, or stadium, your Guest Wi-Fi is essential for retaining customers. The use of behavioral analytics over Guest Wi-Fi may be able to turn bottlenecks formed in one area of the business into opportunities for another.

In this post, we'll outline three such business scenarios that may be used by businesses to better understand the reality on the ground and take proactive steps to make it an opportunity for enhanced customer experience.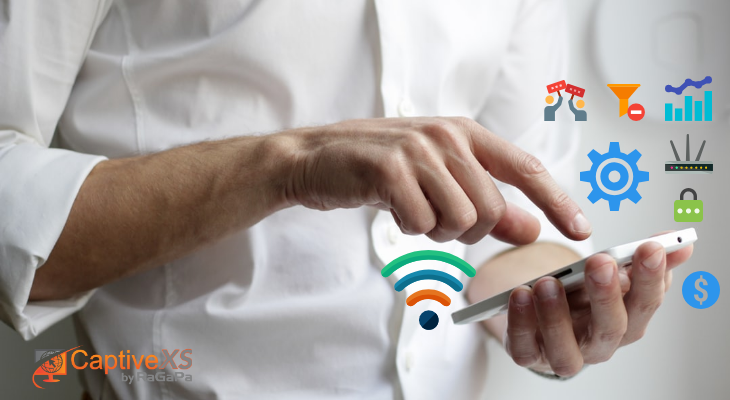 Enhancing Real-Time Operational Efficiency

If you work in stadium IT and notice a disproportionately high number of devices connecting to the AP in a particular area, one of the stands may be overcrowded. This gives you proof and the opportunity to notify security staff to control the audience and prevent fans from having a bad time. Similar to this, data from the public Wi-Fi at airports can show an exact number of travelers heading towards the gates. This can give a real-time workload estimate for the security checkpoints, boarding gates, and check-in counters. For each customer interface point, the airport authority may dynamically assign the necessary number of staff members to manage the workload, giving customers a better experience with shorter wait times.




Turning Operational Bottlenecks Into An Upsell Opportunity

As a hospitality business, you are aware of how challenging it is to control long lines at the front desk during peak travel times. While stationing an extra employee at the front desk is a tried-and-true approach, it can be creative to direct the extra visitors to a café or restaurant that is currently running a promotion. Smarter Wi-Fi solutions can initiate time-limited and contextualized promotions by sensing the number of new devices and connections via Guest Wi-Fi and location data. These promotions have a good chance of improving client satisfaction over what they would receive at the busy front desk.




Encouraging Audience Participation In A Show

Monitoring and directing the attendance for each track is crucial for an event planner who runs parallel tracks of seminars at each event. Unless they are interested in what is going on in other tracks, attendees usually stay to one track. Attendees can be routed to different tracks in order to maintain the proper number of attendees for each session, which improves logistics management and keeps the speaker motivated. In order to engage and quickly draw participants into the session rooms, smart Wi-Fi systems recognise guests who are stumbling around in cafes, smoking areas, etc.




We hope these insights will help you make a difference to your business. We would love to hear from you. If you have any comments, suggestions or queries you can get in touch with us at
info@ragapa.com